Browsing via the Internet has plenty of threats you should take care of if you don't want to fill your computer with viruses.
Most of the people who use the net to work, sell products, or use it as a recreational tool don't know how to recognize when a site is a risk to their security.
That's why we bring you an article that teaches how you can avoid risks or threats while browsing on the Internet.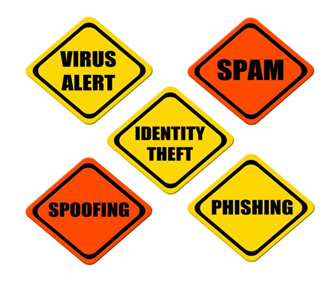 Take your precautions 
The most important thing when it comes to Internet Security is to be careful with the sites you frequent.
Always keep your accounts well-protected with strong passwords and only for your knowledge. Avoid sharing them with anybody, and stay away from sites that request that data.
Also, you can frequently check the updates of your firewalls, anti-malware, or the anti-virus system to keep them perfectly working.
Don't click any suspicious link or email 
Clicking everything you see on the Internet will open the doors to most of the risks that hang around all over the net.
Never open an email that looks uncommon or that you don't think it comes from the actual sender. Most of those emails have unusual and fake job offers, unreal contest prizes, or many other excuses to make you click on them.
If you believe that an email is unsafe, move it to the trash/spam section or delete it.
Regularly check the domains 
In this blog, we always encourage our readers to check the domains before opening any link or email.
Checking domains is the only way to know whether a website is trustworthy or not. Domain quality is a vital help because it detects with ease spam sites and Backlinks, which will warn you not to go into those sites.
No-Risk Domain allows you to test out every domain you want to click, and also you can check its origin. Use No-Risk Domain to avoid those unnecessary risks now!
Other recommendations 
Use multifactor authentication to expand your security.
Do not use free Wi-Fi that may seem unusual or uncommon.
Download your apps, music, movies, and documents via authorized companies, not via Adflys or another link shortener.
Do not let open any of your accounts on another person's computer or cellphone.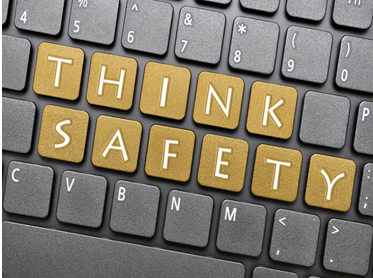 Conclusion 
We can conclude that there is a large number of risks you may find on the internet, but it is in our hands to be responsible and try to avoid them.
Using the internet smartly will help a lot when it comes to circumventing possible scams and other threats. That is why we thought you might find these tips helpful.
You can also keep looking for our other articles about related topics in this blog!