When choosing a password, it is usual to pick words or numbers that are familiar and easy to remember.
For example, passwords with dates such as our birthday, our child's birthday, anniversary, etc. are used a lot. This option may be a more common mistake than we imagine because it is easier to find out.
It is advisable to use a password generator so that it is not easy to decipher. This type of program prevents us from using passwords with personal or repetitive data.
Importance of changing passwords
In this way, we will be protecting our information and that of our family, which should also use secure passwords.
Passwords protect access from your Internet accounts. Therefore, you should have them regularly updated.
Keeping the same password can be dangerous in the face of the invasion of your privacy or theft of important stored data. For this reason, periodically changing passwords is an exercise that, while not definitive, is quite successful.
Consequences of Privacy Violations
The use of unsecured passwords increases the chances of getting hacked, which could lead to serious privacy violation consequences. Some effects could be the following:
Publication of information on your behalf.
Reading or answering emails for you.
Buying products online through your account, as long as it is associated with a payment method.
Accessing your online banking service.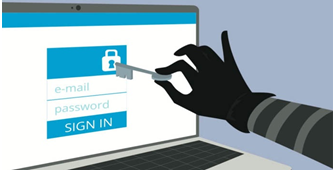 Tips for creating strong passwords
Whether we use a password generator or not, we must follow particular guidelines every time we have to create a password when registering on a website or social network.
Never use passwords that only contain letters, such as personal names, your username, family members, pets, cities, etc.
Also, never use passwords that only contain numbers that are related to important dates, addresses, ID numbers, license plates, or any other element of our nearby environment that can be guessable with ease.
At the very least, mix letters and numbers chosen that do not have a logical or deductible order. Interchange lowercase letters with uppercase letters.
The minimum recommended length is eight characters long, although if you have more, much better.
Never share your passwords with anyone, because it won't matter how much effort you put into creating it.
A common mistake is to use the same password for everything, don't do that, because if one day someone discovers it, they will have access to all your accounts.
It is highly recommended that you change them from time to time. Many sites already force you to make this change, such as online banks.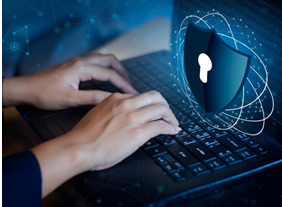 Conclusion
Don't wait to be attacked to develop secure passwords. Private information is crucial and can lead to problems if it gets into the wrong hands.
Information is power, and power should be in the right hands.