There is an infinite number of websites that you can access through the internet. Google security experts offer these security tips to avoid the risks that can be out there when surfing the net.
Pay attention to the alerts that are displayed while surfing, for example, of a site that may have a phishing or malware program. 
Check the URL of the website you are entering to ensure that's the page you want to access. The URL must not contain any spelling mistakes or special added characters that this could indicate that the page is not authentic. 
Check that the https legend is present. The s means secure and indicates that the connection is encrypted and is safe to send a password, bank, or credit card details. 
In social networks and email
If you are a frequent user of social media, and you are used to publishing or including personal data in the databases of these platforms, we recommend the following.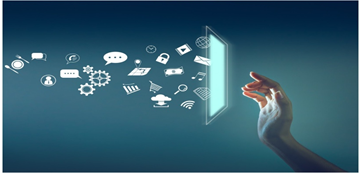 Social Accounts and more 
Define a complex password, containing at least six or eight characters combined with numbers, letters that also are in capital letters, and symbols. 
Activate login alerts, also known as two-step authentication. This option is available for social media and email. This service offers an extra layer of security, which consists of authenticating the identity of users using a second device, usually the cell phone. The platform sends a random code to your second device that you must enter to access it. This function is useful when logging into third-party computers, tablets, or cell phones. 
Create trusted contacts that option is useful on Facebook in case your account was hacked by someone or you present problems logging in. Just add three or five contacts, close friends or family that you can locate. In the case of the email, you can add one or two additional recovery email in the settings section. If you lose your password or your account is hacked by anyone, you can log in again with this resource. 
Control Phishing. Hackers who want to access your personal and bank details usually send messages to your email account in which they perfectly imitate the platform of your bank or social network. There are two tips you can use to prevent this: the first is to install an antivirus extension in your browser that will identify fraudulent websites, better known as Phishing, and will immediately warn you that you are about to enter one, as well as telling you when you are entering disreputable websites. Another common mistake made is entering the wrong address for a website. The extension will automatically correct it and direct you to the trusted website. 
Spam email can filter out phishing sites and even viruses, so when identifying the pages and domains that send you spam, it is advisable to create a filter that removes these types of unwanted messages.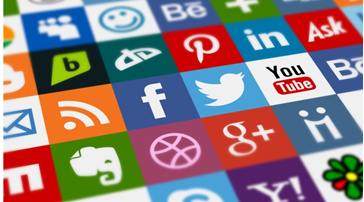 Conclusion 
All the information that travels through the network runs the risk of being intercepted by a third party if it does not have the necessary precautionary measures. Similarly, there are also attacks for this purpose. The information requested usually points to personal data. A false step in this type of incident can expose a person to the loss of money or identity theft.